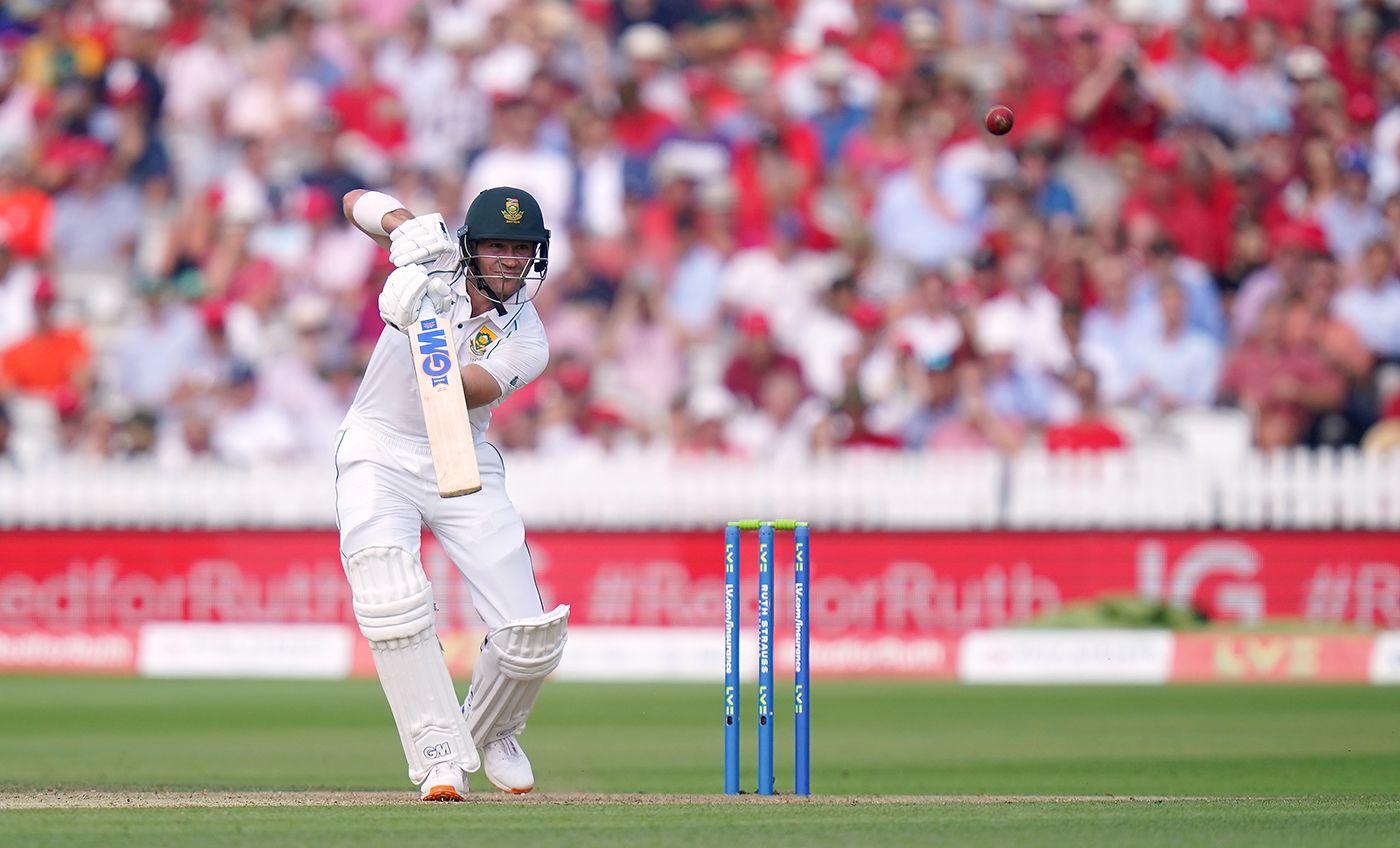 7.10pm That'll do for tonight… in Test cricket, that is. I'm off to switch formats with more Hundred fun and frolics down at the Ageas Bowl. From Miller, Alan, Ankur and Binoy, good night!
7.03pm Crumbs… that got rowdy! South Africa were moseying along very comfortably up to tea, but things went loco in that final session, first through Ben Stokes' imperturbable aggression, and then with the rest of his team turning the screw. But South Africa's response was emphatic and very impressive, though Maharaj and Jansen, who was still there at the close. A special mention for Sarel Erwee, whose 73 set the platform, and Dean Elgar, who made 47. But the overnight lead is 124, and with room to grow… albeit with a new ball lurking…
Jack Leach: "We are behind in the game but we've stuck at it really well. Trying to take wickets, hard to sum up right now, but we could have got a few more. Got to keep at it. We were creating half-chances, have to stick at it. I can feel Stokesy at mid-off, I feel that belief in me, and try to make the most of it. it's a mixture of things, confidence after playing enough Test cricket to learn through those games, and belief from performances."
On the SA partnership: "It's the way it goes, I don't think about those things, we're always trying to play without the scoreboard and do the right things."
David Alexander: "I stopped doing the cat-toast routine when I was accused on stage of stealing it off a better known comedian who had stolen it off me. That will come to you too with the Bazball thing in time…"
Rhys: "Whoever came up with the term Bazball, clearly, only watches cricket involving the England sides.. As if no other team when given the situation, during certain sessions, or just the tail – in the history of Test cricket – didn't tonk it or chased down targets. I'm pretty sure Pakistan did it against Sri Lanka, once at least under Misbah? Were they playing Bazball or not? Steve Waugh's Australia used to score quick runs too. Whys this an exclusive term all of a sudden? " Well, I'll level with you, Rhys… I also watched New Zealand circa 2014-17… the clue is in the name! Laters!