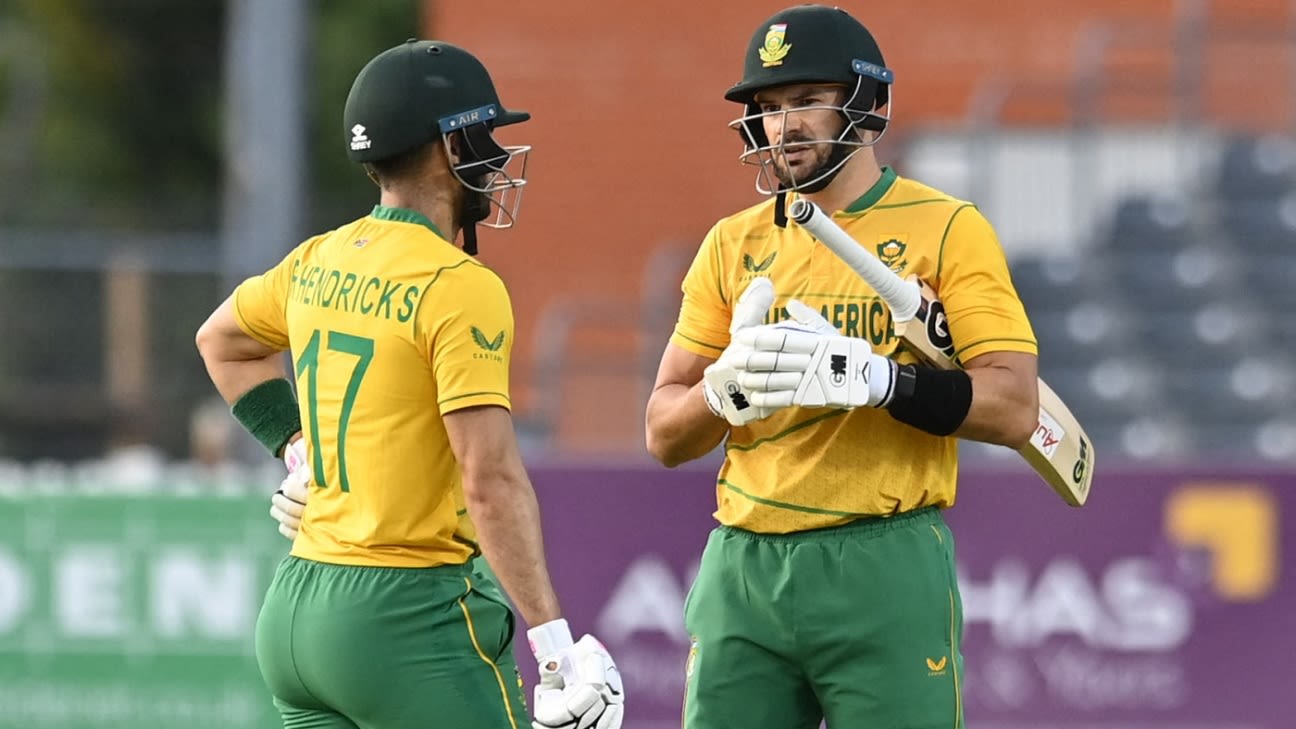 A close game for Ireland once again. Their captain's hoping they would square the series during the second match on Friday, and we're hoping for that too – just so the series remains interesting. On that note, Himanshu and I are signing off here.
Reeza Hendricks is the Player of the Match for his 74 off 53: "I think I've been working really hard for the past couple of moments. Momentum is important. I've been enjoying English conditions." On partnership with Markram: "We needed a partnership and Markram played a fantastic innings. Lot of competition in the squad at the moment."
Andy Balbirnie, Ireland captain: "200 isn't too much. We were in the game for a long time. The two wickets in two balls made the difference. Hopefully we can change things around on Friday. We are playing pretty good cricket and we've been producing results, hope we can level the series on Friday. "
Keshav Maharaj, South Africa's stand-in captain: "David Miller will hopefully be ready for the next one." On the competition within the squad: "Guys put their hands up and perform, makes the coach's life difficult but that's a good headache. Ireland batted really well today. Tomorrow will be a day of rest."
Time for presentation.
Corniel Seddon : "Kudos to Lorcan Tucker for a very entertaining innings and making this a fun match to watch. Gave as good as he got!"
9.52pm Yet another day of good fight from Ireland, and yet another day when they fall short. It wasn't a small target to chase – much like their recent thrills at home – but they were in the game until the death overs. Disappointment again, as they can't finish off a close game. Huge credit to Parnell, Ngidi and Pretorius for executing their yorkers, slower balls and change-ups well, as with 71 to get off 36 – and Dockrell and Tucker in the mood – Ireland go home thinking what would have been.